Issue 8 of Commodore Zone contains more C64 info than you can shake a (very large) stick at ... In this issue we talk to Rob 'Mantronix' Whitaker about the art of painting with light on the '64 (drawing bitmaps in other words), the latest demo from Reflex and the 'Ultimate Martin Galway Music Collection' are reviewed in the PD Zone, 1985 is spotlighted in Simon Hillams 'History Of The C64' feature and there's coding capers aplenty with the return of our highly popular 'Hex Files' coding course. Cover versions of C64 tunes (produced on the C64!) are reviewed in the 'Covenant & The Sword' music article and this issue also features game reviews, a massive 7 pages of games tips, the charts, a special feature on the current state of the C64 scene and there's quite literally explosive action from the Genetic Ninja + More!! This issue contains 48 pages in total.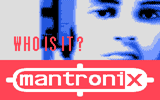 The jam-packed covermount contains the brill 'Kindergarten Kids' game by Simon Hillam (with music by Waz), Squidgy fun with 'Squibblies' by Richard Bayliss and the ever popular 'Stars & Rings 3' by Peter Staaks. There's also two demos which feature cool bitmaps by Rob Whitaker, the astounding 'Light Cycles' demo by Kinetic Design, an unbelievable 81 minutes of music in the 'Quadraped Tearaways 3' demo by Waz and there's also a remix of the digi title theme from the amazing 'Access Denied' Demo by Reflex. The covermount also contains a playable demo of the awesome new Kernal game 'Savage Platforms', along with demos from Focus, XESS, Hackersoft + more!

Click here to download the two CZone #08 covermount .D64 disk images for FREE!
(The two emulator compatible .D64 disk images feature all the programs detailed above - 294kb .ZIP)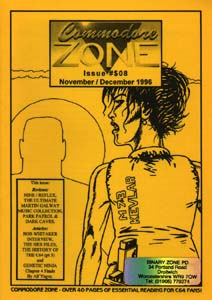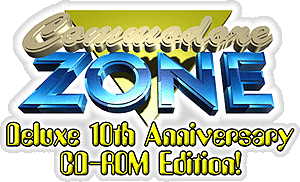 This issue of Commodore Zone is now available on the Commodore Zone deluxe 10th Anniversary CD-ROM along with all the other issues + bonus extras! You can order your copy of the Commodore Zone deluxe 10th Anniversary CD-ROM NOW from the Binary Zone Retro Store by clicking the banner below.




Return to the main Commodore Zone section.