After an intensive effort by the whole CZone team we can now present the first ever 'themed' issue of Commodore Zone. This issue is devoted to the outstanding TV series 'The X-Files' and features not only all the usual C64 goodies but a host of extra X-Files related material too! This issue features the first part of an interview with C64 music legend Martin Galway (!), Tony Gibbs gives away some secrets of creating cool game graphics and the Hex Files feature takes a quantum leap forward and shows you how to create a simple demo! Two slideshows are reviewed and an amazing demo is previewed in the PD Zone and the charts finally return. There's also letters, games tips and the latest 'Covenant' article from Waz, more celebs are traced in 'Where are they now?' and the Genetic Ninja gets MAD + plenty more great stuff! This issue contains 48 pages in total.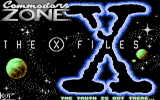 This issues covermount features two stunning demos produced to tie in with this issues theme. They were coded by Jason Kelk and Jon Wells (who also produced the music for both demos and he has enhanced a covermount game too!) There's also some classic PD games, demos from Crest and the latest 'Get a life' + gallons more. This issue contains the most custom software ever produced especially for an issue of Commodore Zone (10 exclusive programs!)

Click here to download the two CZone #06 covermount .D64 disk images for FREE!
(The two emulator compatible .D64 disk images feature all the programs detailed above - 293kb .ZIP)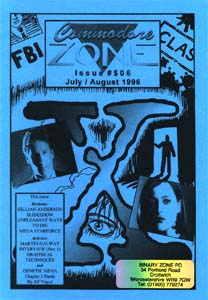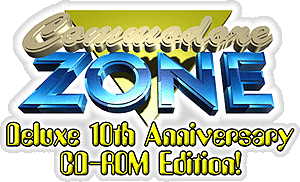 This issue of Commodore Zone is now available on the Commodore Zone deluxe 10th Anniversary CD-ROM along with all the other issues + bonus extras! You can order your copy of the Commodore Zone deluxe 10th Anniversary CD-ROM NOW from the Binary Zone Retro Store by clicking the banner below.




Return to the main Commodore Zone section.