Number 5 is alive! This issue of Commodore Zone features C64 news, letters, Simon Nicol chats about the making of his classic games (which include 'Crazy Comets' and 'Mega Apocalypse'!). This issues PD Zone is an 8 page monster and features reviews of Krestology, the Top 20 PD Games compilation and the Classic Music Utils disk. 'Zine 64 goes under the spotlight in this issues 'Fanzine Forum', Andy Roberts enthuses about more C64 celebs and our coding course continues with the third part of the 'Hex Files' feature. Waz Pilkington goes bonkers with SIX pages of tips and he continues his C64 music feature too! This issue contains 48 pages in total. Commodore Zone 5 - "Our last best hope" ... !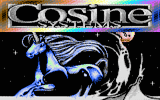 The covermount contains 6 fully playable games - Monster Mash (Jon Wells), Mental Moons (Ash & Dave), Lard! (Simon Reece), Rock Run (Jason Kelk) + two small games by Crossbow of Crest. There's also an exclusive music demo which contains tunes by PVCF of Reflex, the third 'Get a life' cheat bundle from Jon Wells. The covermount also contains the 'Don't Push Me!' demo from Jon Wells (which features graphics ported from the Speccy), the stunning 'Terminus' demo, the 'Spinning Globes' animation, 'Krestology' Music Demo, 'Digital Acid' (C64C version), '4K Party!' (Cosine), Ocean Loader Remix (Zaw Productions) & 'Latx' (Tom).

Click here to download the two CZone #05 covermount .D64 disk images for FREE!
(The two emulator compatible .D64 disk images feature all the programs detailed above - 282kb .ZIP)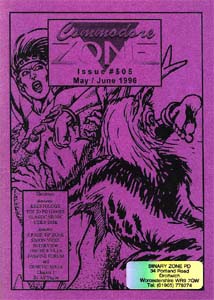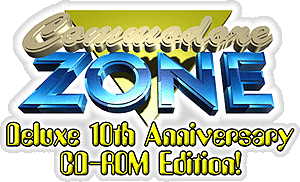 This issue of Commodore Zone is now available on the Commodore Zone deluxe 10th Anniversary CD-ROM along with all the other issues + bonus extras! You can order your copy of the Commodore Zone deluxe 10th Anniversary CD-ROM NOW from the Binary Zone Retro Store by clicking the banner below.




Return to the main Commodore Zone section.