This packed issue contains another great selection of C64 features including an exclusive interview with Benn Daglish of 'WE Music' fame, reviews of Cafe Odd (Reflex), Reflection (Reflex), KJU & Centric Preview (Reflex) and X.F.R (Napalm) in our huge new PD section, the final part of Alf Yngve's 'OK,SEUCKers' feature, FIVE pages of game tips from Waz Pilkington, the second part of our coding tutorial, reviews of Commodore Action and Dynamite 64 in the 'Fanzine Forum', 'Where are they now?' part 4 from Andy Roberts plus letters, news and heaps more!! This issue contains 44 pages in total.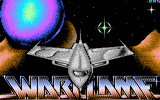 This issues covermount features the slick horizontal blaster 'Warflame' which was coded by Jason Kelk, the Benn Daglish music demo by Zaw Productions, the superb 'Trap' demo by WE Music, Get a life #2 by Jon Wells, the weird 'Nyaaaah! 3' game, 'Strike Team 2' by Carl Mason (with music by TLF and Jon Wells) and the Commodore Zone Directory (by Cyber Systems). The covermount also features the SupportWare version of 'ZZZZ' by Clive Wilson which has been updated by Jon Wells and there's also a preview of 'Bouncy Balls' from Cherry Software. Groovy!

Click here to download the two CZone #04 covermount .D64 disk images for FREE!
(The two emulator compatible .D64 disk images feature all the programs detailed above - 276kb .ZIP)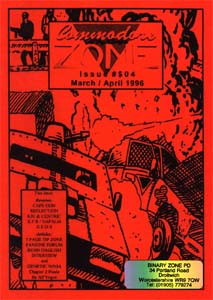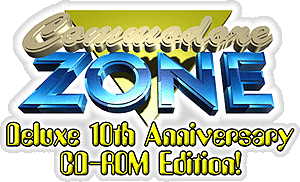 This issue of Commodore Zone is now available on the Commodore Zone deluxe 10th Anniversary CD-ROM along with all the other issues + bonus extras! You can order your copy of the Commodore Zone deluxe 10th Anniversary CD-ROM NOW from the Binary Zone Retro Store by clicking the banner below.




Return to the main Commodore Zone section.