In this issue we go demo crazy! There's an in-depth review of the incredible 'Mathematica' demo from Reflex and we look at a cool demo from Profik. There's also news, letters, games tips, more SEUCK info, an interview with FeekZoid, charts, a C64 music feature, the Genetic Ninja gets violent (again!) and we have the first part of our coding tutorial. Andy Roberts also continues his 'Where are they now?' article and Star Paws is given the retro-review treatment ... All this and more can be found in this issue which contains 44 pages in total.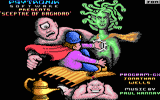 This issues covermount contains Colony (playable preview), Dalek Speech 2 (speech synthesiser utility), The Kenzterview, Get a life #1 (game cheat utility), Gillian Anderson Pic, Dawnfall (demo), Astro Worm (XLCUS). The covermount also contains the SupportWare versions of the stunning 'Sceptre Of Baghdad' and 'Blitz 2000' and a playable demo of the amazing Astromine game from Jon Wells. (The disk covermount also features the disk-based Binary Zone Catalogue Update 10).

Click here to download the two CZone #03 covermount .D64 disk images for FREE!
(The two emulator compatible .D64 disk images feature all the programs detailed above - 290kb .ZIP)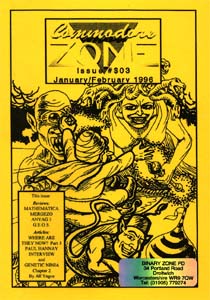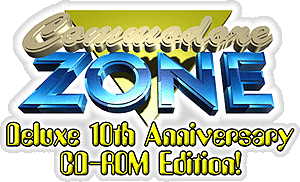 This issue of Commodore Zone is now available on the Commodore Zone deluxe 10th Anniversary CD-ROM along with all the other issues + bonus extras! You can order your copy of the Commodore Zone deluxe 10th Anniversary CD-ROM NOW from the Binary Zone Retro Store by clicking the banner below.




Return to the main Commodore Zone section.