The second issue of 'CZ' is bursting at the staples with even MORE C64 news and reviews. Andy Roberts and Alf Yngve continue their articles from issue 1, Waz Pilkington takes the helm of the new tips section and Russ Michaels (E.B.E.S) reveals (almost) all in an exclusive five page interview. This issue also has a feature on British synth musician Mark Shreeve, a retro-review of 'Little Computer People' and reviews of Deadline, Amorphous, Colouration and Megaforce. This issue contains 40 pages in total.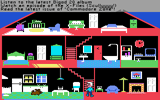 The covermount for this issue contains 'Strike Team' (by Carl Mason with music by TLF), 'Vioris' (2 player Tetris game), Zax Box #27 (Mayhem), Mark Shreeve Demo (FeekZoid), McGottifant Demo (Cartoon demo), Walkerz (playable preview), Saliva Kid (rolling demo). The covermount also contains the first SupportWare pack from Psytronik Software. This features the full versions of the games 'Archetype' and 'Cops 3'.

Click here to download the two CZone #02 covermount .D64 disk images for FREE!
(The two emulator compatible .D64 disk images feature all the programs detailed above - 268kb .ZIP)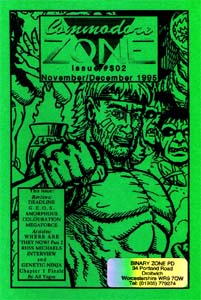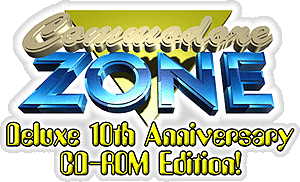 This issue of Commodore Zone is now available on the Commodore Zone deluxe 10th Anniversary CD-ROM along with all the other issues + bonus extras! You can order your copy of the Commodore Zone deluxe 10th Anniversary CD-ROM NOW from the Binary Zone Retro Store by clicking the banner below.




Return to the main Commodore Zone section.