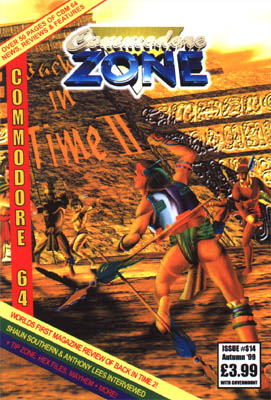 For this issues covermount we have decided to treat you to a GAME FEST! Yup, we've devoted the majority of the covermount to an assortment of classic C64 games (and some spanking new releases too). For starters there's Reckless Rufus from Mike 'Kernal' Berry which is an ace puzzle game with a blobby green hero! To tie in with this issues celebrity interview we have THREE games by Shaun Southern - the seminal Kik-Start, the cool adventure romp Hero of the Golden Talisman and the surprisingly obscure but still splendid shoot 'em up Hummdinger. We also have a neat little underwater blaster called Sub! from Matt Simmonds, the wacky Bag of Chips music demo from Andy Roberts and the "Blimey, I keep seeing this thing everywhere" Pokémon Demo from Merman / Ozone!! As well as that lot there's also the Deadline compilation From the Visualize team which features THREE full games (and a snazzy intro) and to round off the covermount we have long awaited 100% complete version of Q-Billion from Cyber Systems. Cool or wot?

Click here to download the two CZone #14 covermount .D64 disk images for FREE!
(The two emulator compatible .D64 disk images feature all the programs listed below - 290kb .ZIP)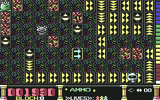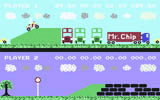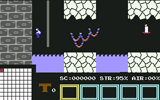 Coverdisk (Side 1):-

Reckless Rufus (Mike Berry)
Kik-Start (Shaun Southern)
H.O.T.G.Talisman (Shaun Southern)
Hummdinger (Shaun Southern)
Sub! (Matt Simmonds)
Bag of Chips Demo (Andy Roberts)
Pokémon Demo (Merman/Ozone)
Coverdisk (Side 2):-

Deadline (Intro) (Visualize)
Deadline (Game) (Visualize)
Dystopia (Visualize)
Tracer (Visualize)
Q-Billion Help (Cyber Systems)
Q-Billion (Cyber Systems)
Hex Files Data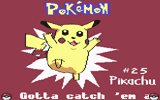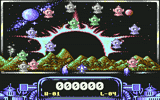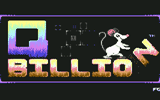 Please note that all the games on this issues covermount
are used with permission from the original authors.



10 reasons why you should buy this issue:-

• It has a rather gorgeous Zzap! style full colour cover •
• It features 60 professionally typeset pages •
• Shaun Southern & Anthony Lees are both interviewed •
• It's crammed with C64 info - and it's quite funny too! •
• There's a HUGE in-depth review of 'Back in Time 2' •
• And you can win a copy of the new 'BIT2' CD too! •
• Some great PC & Mac C64 emulators are reviewed •
• It's probably the best issue we've ever produced •
• There's no other C64 mag quite like it! •





Here's what people are saying about issue 14:-

"It was awesome! Flinking awesome!!" - Chris Abbott.

"What a cool issue of Commodore Zone!" - Phil Nicholson.

"I was absolutely amazed! The colour front cover and it's contents are utterly superb!
ZZAP *IS* back! How did you do it?" - Jon Wells.

"Well done in yet another FAB issue of Commodore Zone (issue 14).
BTW, I loved the colour cover in the format of our beloved ZZAP64" - Vinny Mainolfi.

"Wow! ... stunning is the word me thinks :-)
Another boundary pusher this issue, and the new look cover rocks" - Frank Gasking

"You did very good with CZ14. Well done. I enjoyed every bit of it" - Richard Bayliss.

"All-in-all a real stonka!" - Ross Sillifant.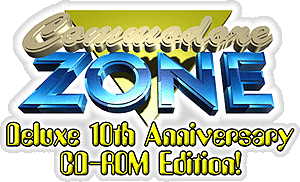 This issue of Commodore Zone is now available on the Commodore Zone deluxe 10th Anniversary CD-ROM along with all the other issues + bonus extras! You can order your copy of the Commodore Zone deluxe 10th Anniversary CD-ROM NOW from the Binary Zone Retro Store by clicking the banner below.






Return to the main Commodore Zone section.