The awesome 12th issue of Commodore Zone is now available for all you C64 fans out there and it features a gargantuan 60 pages in total!! The extra pages have meant we can cram in more features than ever before, all devoted to the best 8-bit computer in the known universe.

This issue is packed with essential info including news of more C64 sites appearing on the Internet, details of the brand new C64 which is due to be released soon and we also take a look at a new MIDI synthesiser unit based on the C64ís 'SID' sound chip! Tim Follin, the man responsible for many a classic C64 game tune is this issues interview victim, Kenz goes demo crazy in a special 7 page PD Zone and we have yet another generous helping of game tips and another great Covenant article from Waz Pilkington. Sean Connolly begins a new feature which teaches us how to use his amazing 'E.M.S' music editor (featured on the disk covermount), Andy Roberts battles on with his quest to convert Mayhem In Monsterland onto the PC and he also begins a new C64 Internet feature. Robert Bernardo continues to road test the new GEOS upgrade "Wheels"!, Frank Gasking tells us about more C64 games which were never released and Ferris rummages in the CZone postbag and also continues his Hex Files coding course. If that little lot wasnít enough this issue also features the explosive final part of Alf Yngve's excellent Genetic Ninja comic story and more besides!!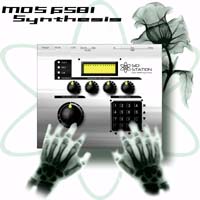 The covermount for this issue is a real belter! Jon Wells has produced 'Blitz 3000', a revamped and updated version of his classic blaster 'Blitz 2000', especially for readers of CZone! Thereís also the previously unreleased Alf Yngve game 'Flight of the Albatross 2' (which has been enhanced by Jason Kelk and Waz Pilkington), the 'Tim Follin Music Demo' (which contains some unreleased tunes), a new ikkle Christmas game from Matt Simmonds called 'Elf Caper' and the wicked 'Jukebox 2' music demo from Matt Gray. The covermount also contains a new look 'Get a Life' program from Jon Wells, the stunning 'E.M.S' (Electronic Music System) music editor plus more!!

Click here to download the two CZone #12 covermount .D64 disk images for FREE!
(The two emulator compatible .D64 disk images feature all the programs detailed above - 223kb .ZIP)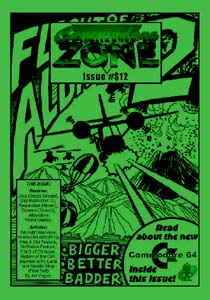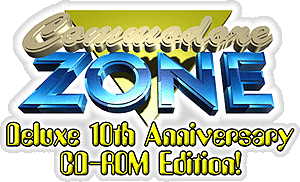 This issue of Commodore Zone is now available on the Commodore Zone deluxe 10th Anniversary CD-ROM along with all the other issues + bonus extras! You can order your copy of the Commodore Zone deluxe 10th Anniversary CD-ROM NOW from the Binary Zone Retro Store by clicking the banner below.




Return to the main Commodore Zone section.