After an extensive revamp Commodore Zone returns with a new look, more features than ever before and a special 'Star Wars' theme for this issue! This issue features an in-depth review of the Back in Time C64 remix CD from Chris Abbott. There's also news on what's happening in the C64 scene, Ferris with his letters and the return of the Charts, Two slideshows produced in conjunction with CZone are reviewed in the PD Zone along with the Refugee demo from Triad. Waz celebrates his 10th anniversary Tip Zone in style with a TEN PAGE whopper which also includes an exclusive interview with fellow tipster and ex Commodore Format contributor Martin Pugh. 1988 is spotlighted in The History of the C64, there's more retro reviews with the Games Archive and Ferris shows you how to add a bitmap to your demo with part 8 of the Hex Files coding course. More computers say 'I wish I was a C64' in our emulator feature, the new GEOS upgrade "Wheels" is road tested by Robert Bernardo and C64 digi's are examined by Waz in the Covenant & the Sword article. All this plus more action from the Genetic Ninja, Frank Gasking begins his new Games That Weren't feature and Andy Roberts continues his diary of a game starring that cutsie dino Mayhem!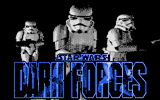 The covermount for issue 11 contains the excellent 'Millennium Assault' game custom written by Jason kelk to tie in with this issues theme. We also have a selection of exclusive demos from Suicyco Industries, another Music Pot-Pourri from Andy Roberts, a previously unreleased game from Alf Yngve, Get a life #9 from Jon Wells, some brill compo demos from Padua and Smash Designs, the classic Jukebox '64 demo from Matt Gray plus much more!!

Click here to download the two CZone #11 covermount .D64 disk images for FREE!
(The two emulator compatible .D64 disk images feature all the programs detailed above - 271kb .ZIP)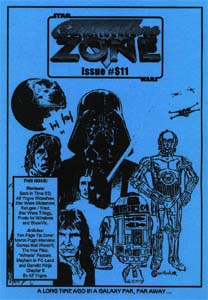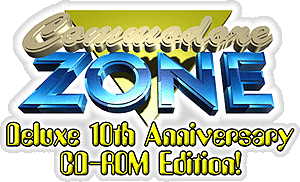 This issue of Commodore Zone is now available on the Commodore Zone deluxe 10th Anniversary CD-ROM along with all the other issues + bonus extras! You can order your copy of the Commodore Zone deluxe 10th Anniversary CD-ROM NOW from the Binary Zone Retro Store by clicking the banner below.




Return to the main Commodore Zone section.