The first issue of 'CZ' is packed with news, reviews and insights into the C64 scene. Andy Roberts goes in search of long lost C64 celebs in the first part of his "Where are they now?" feature, Alf Yngve gives away some secrets of how to create a corking SEUCK game and also begins his superb 'Genetic Ninja' comic story. An exclusive interview with Apex Computer Productions reveals the future for 'Mayhem' and this issue also contains retro reviews of Barbarian 1 & 2, the charts, Warren Pilkington checks out some 'Musical Demotapes' and also does a reveals how you could win the National Lottery with your C64. All this and much more! This issue contains 40 pages in total.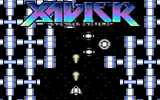 The covermount contains 'Xavier' (full enhanced game + intro sequence), 'Lunar Blitz' (full game from Jason Kelk), 'Joytest II' (utility), 'Deadline' (playable demo), 'Ethnisound' (FeekZoid music demo), 'Binary Zone PD Demo' (by Tony Gibbs), 'Binary Zone Top 15 Demos' (chart demo by Betrayer). The covermount also contains the first excellent SupportWare pack from Jon Well which features the full versions of both 'Treasure Isle' and 'Escape from Arth'.

Click here to download the two CZone #01 covermount .D64 disk images for FREE!
(The two emulator compatible .D64 disk images feature all the programs detailed above - 243kb .ZIP)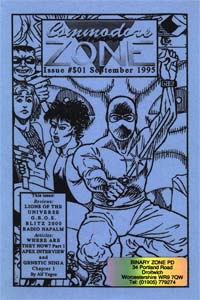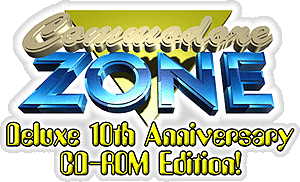 This issue of Commodore Zone is now available on the Commodore Zone deluxe 10th Anniversary CD-ROM along with all the other issues + bonus extras! You can order your copy of the Commodore Zone deluxe 10th Anniversary CD-ROM NOW from the Binary Zone Retro Store by clicking the banner below.




Return to the main Commodore Zone section.