Welcome to the 2014 edition of the Binary Zone Interactive Retro Store! Following a recent server upgrade we have now updated the Binary Zone Retro Store using the very latest software to ensure it contains all the latest up-to-date features.

IMPORTANT NOTE:

The Binary Zone Retro-Store is now on SUMMER VACATION. You can still place an order if you wish but please note that any new orders will not be processed until after August 25th 2014. The Psytronik digital-downloads have also been temporarily disabled until August 25th 2014.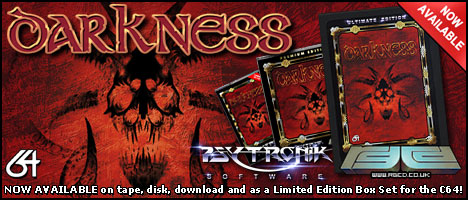 If you have not done so already we recommend you sign up to the site. It's quick, easy and gives you access to a whole host of excellent features including order tracking, previous order details, newsletters and other site member benefits.




Please note: If you checkout using PayPal
your payment will be sent to 'J & N Mackenzie'.